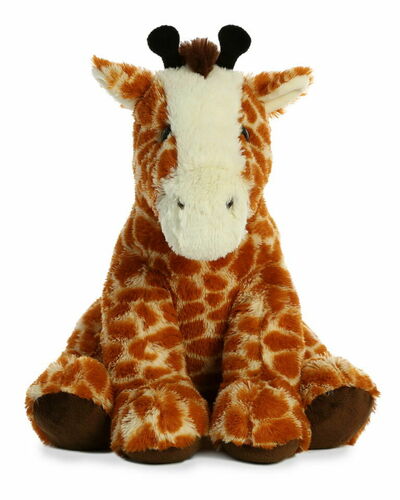 Giraffe's are one of the weirdest animals out there and I'm all for their clumsy uniqueness. This soft toy is plush and soft with big brown eyes, little antlers and the cutest mullet...I mean, mane running down its neck.

Part of Aurora's eco-friendly children's toy range.

Size when sitting - 31cm tall.
MORE INFO
Same day shipping .... see more 
Plus we gift wrap free of charge and include a hand written card with your personal message.