Here at bearsonline.co.nz, we specialise in Teddy Bear and Soft Toys that everyone loves. All Bears and Toys carry our 100% guarantee to help you shop with confidence. We ship worldwide daily and offer complimentary gift wrapping and card.
Please contact us on phone +64 9 459 6070 or email our head bear - michelle@bearsonline.co.nz.
Our team at Bears Online have been stocking Teddy Bear and Soft Toys for 23 years now at Gifts on Rathbone our mother store. We're addicted to teddy bear and soft toys and our range has grown so much we decided to add a dedicated Teddy Bear and Toy website in 2013, to share with teddy lovers and collectors worldwide.
We would love to help you select the perfect teddy bear or soft toy, perhaps it will become a family heirloom and be passed down through the generations. We can help you search out that special soft toy animal, we're always on the lookout for the latest, cuddliest teddies and toys and can help you with gifts for a Baby, Valentines, Birthdays, Graduations and more.

We are not alone with our love affair of Teddies! President Theodore Roosevelt is responsible for the name Teddy, read how this originated - a man ahead of his time.
Lay-by We offer Lay-by with 20% deposit over 3 months. Contact us to set up your lay-by, payable via direct credit or in store.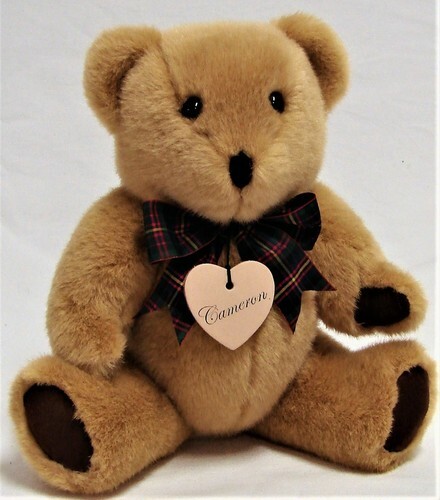 Gift Wrapping - Complimentary!
We will wrap your Teddy or Toy gift beautifully with wrapping to match the occasion, chiffon ribbon and bows and add a hand written card with your personal message. Just let us know the occasion and we will gift wrap accordingly. We can also gift wrap and add gifts for Mum and Dad, Brother or Sister, Grandparents, and more - visit our mother store - Gifts on Rathbone.
Get in Touch
All of our products are available in-store so you can see, feel and touch them for yourself.
We are just up from the Post Office and Laurie Hall (Farmers) car park is just 50m down the road.
Bears Online
16b Rathbone Street,
Whangarei,
New Zealand
Ph: +64 9 459 6070
michelle@bearsonline.co.nz
Monday - Friday 9.00 am - 5.00 pm
Saturday 9.00 am - 2.00 pm
Sunday (Dec till Xmas Day) 9.00 am - 2.00 pm
We are open Monday - Saturday for 11 months of the year, then everyday during December until Christmas Day.(Please note we are closed the Sunday after Christmas Day).We are closed all Statutory Holidays.