We want you to be 100% happy with all our stuffed toys and teddy bears and we'll do our utmost to give you service and satisfaction.
Same day shipping guaranteed (Mon-Friday) Contact us on phone +64 9 459 6070 or email michelle@bearsonline.co.nz, our head bear.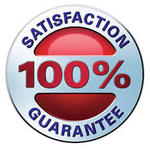 Bears Online Guarantee to You
We want you to be 100% happy with our stuffed toys and teddy bears or we will make it 100% right with either an appropriate replacement or a full refund if you return the purchase including original packaging within 14 days of receiving your order. We cannot accept damaged or used goods. In the unlikely event your purchase is damaged please contact us as soon as possible on Ph. +64 9 459 6070 or email us at
michelle@bearsonline
Customer Satisfaction
It's always our aim to give you service with sincerity, for all our customers to be totally satisfied with our stuffed toys, teddy bears and our service. We want you to be 100% happy! We stock reputable brands and work closely with our suppliers.

Payment Options
Credit Card
PayPal - World class security
Direct Bank Credit
Instore - Cash, Eftpos, Credit Card
In Store Lay-by available
Online Laybuy (over $100 spend)
Returns Policy
A full refund (minus shipping costs) will be provided for any goods returned to us at your expense. Goods must be in perfect condition with full packaging.
If the goods you receive are faulty send them back and we will replace them.
After 30 days returns and refunds are subject to manufacturers warranty.
Security
Your security is of great importance to us. Your credit card details are fully encrypted using Paypal's encryption technology. When making a purchase with Credit Card you are directed to Paypal's secure webpage. We do not see, store or record your credit card information when you order online.
Privacy
We take your privacy very seriously. We will not share or pass on any of your personal information with any third party for marketing or any other purpose.