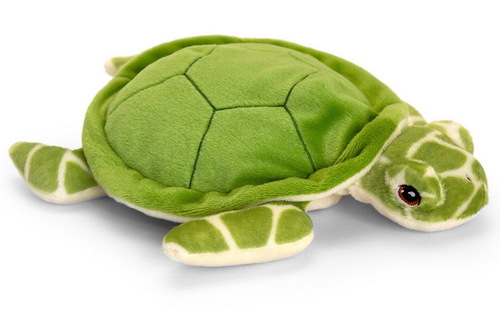 Sea turtles deserve their reputation as the chill dude of the ocean. They're rarely ruffled as they go about their business, munching on coral and just looking cool.

Unlike his mates in the ocean, our green sea turtle is soft and cuddly. He has beans in his bottom, giving him a little bit of weight. His brown eyes are embroidered on, making him baby safe.

He measures 30cm long.

Feel good about your purchase when you buy a Keeleco toy. They are 100% recylced and 100% huggable. 16 recycled water bottles created the fibre to make this turtle!
Same day shipping .... see more 
Plus we gift wrap free of charge and include a hand written card with your personal message.
View your shopping basket or browse other items.
Other products you might be interested in