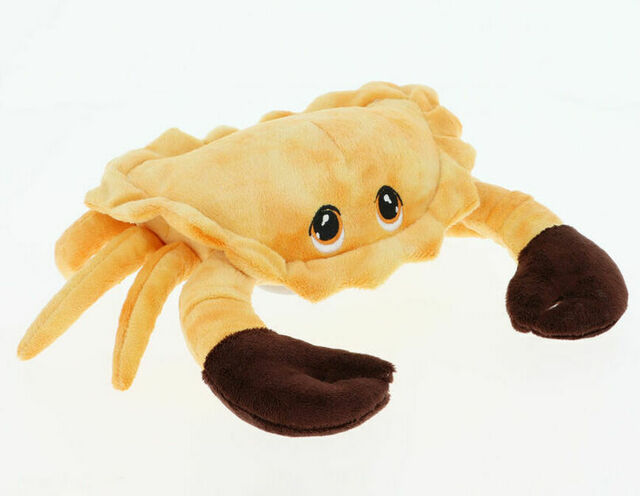 Keel eco Crab

I don't know about you, but as a child I perfected my doggy paddle due to my fear of crabs. This sweet little guy would have cured my fears, for sure. He's not out to get me at all!

Cheerful orange and yellow (brighter than our photo suggests) with brown nippers and big, embroidered eyes. This crab makes a unique gift for anyone with a special love for the ocean.

Keel eco toys are not just beautifully made, and very cute, but they're eco-friendly. Made from fabric made from recycled bottles. They're silky soft and ultra-cuddly.

Shell size - 26cm x 15.5cm (38cm x 30cm including legs and claws)

The embroidered eyes and no loose bits make this a great toy for children from birth.
Features
Same day shipping .... see more 
Plus we gift wrap free of charge and include a hand written card with your personal message.