Stuck in Poo what to do Book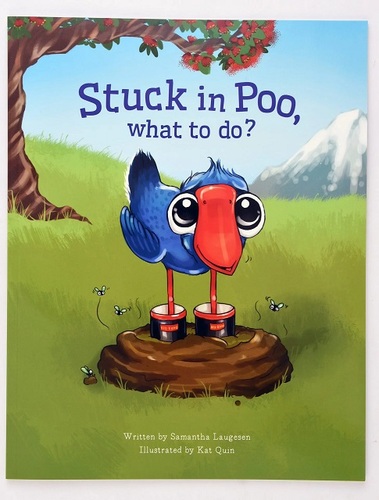 Stuck in Poo, What to do?
Written by Samantha Laugesen
Illustrated by Kat Quin

A fun Kiwi tale about a cheeky pukeko, stolen Red Band gumboots, and cow poo. Join Luke the Pook on his adventure over the farm in his new new boots.

Soft Cover book measuring 27cm x 21cm

100% Made in New Zealand - CHOICE!
MORE INFO
Same day shipping .... see more 
Plus we gift wrap free of charge and include a hand written card with your personal message.