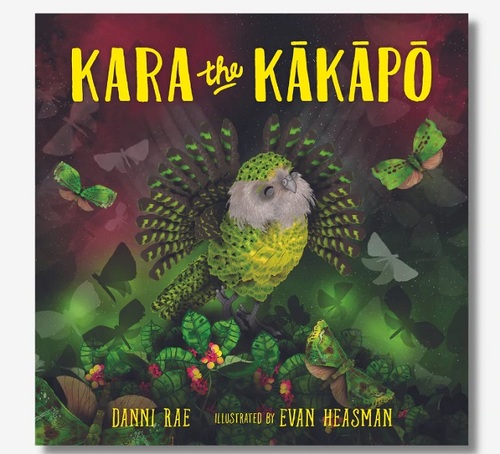 Kara the Kakapo book
Written by Danni Rae
Illustrated by Evan Heasman

No matter how hard she tires, Kara the Kakapo just can't seem to master the art of flying. But with optimism, determination and creative thinking, Kara hatches a plan. Can Kara really fulfil her dream?

We've had a lot of beautiful books, illustrated by some talented New Zealand artists come through our shop, but this one is officially my favourite. The story is very sweet, with a touch of classic Kiwi ingenuity and can-do spirit. The illustrations are bright and vibrant and absolutely enchanting.

Soft cover measuring 22cm x 22cm.

Pair this with one of our Kakapo soft toys for a gift that will be treasured for years.
Same day shipping .... see more 
Plus we gift wrap free of charge and include a hand written card with your personal message.
View your shopping basket or browse other items.
Other products you might be interested in