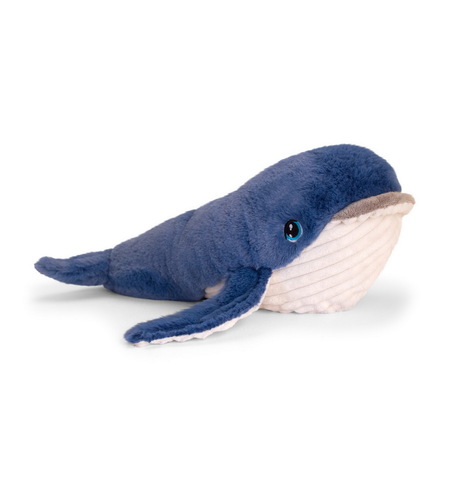 The endangered Blue Whale is the largest animal to have ever existed. This little guy, on the other hand, is a cuddly 35cm long. He's silky soft with a blue top and a white belly. His eyes are embroidered on, making him a nice baby-safe toy.

As part of the Keeleco range of soft toys, it's great to know that this whale was made with a fibre produced from recycled plastic bottles. This little guy took 16 plastic bottles to make! It's nice to have plastic benefiting our whale friends for a change.
MORE INFO
Same day shipping .... see more 
Plus we gift wrap free of charge and include a hand written card with your personal message.