William with Growler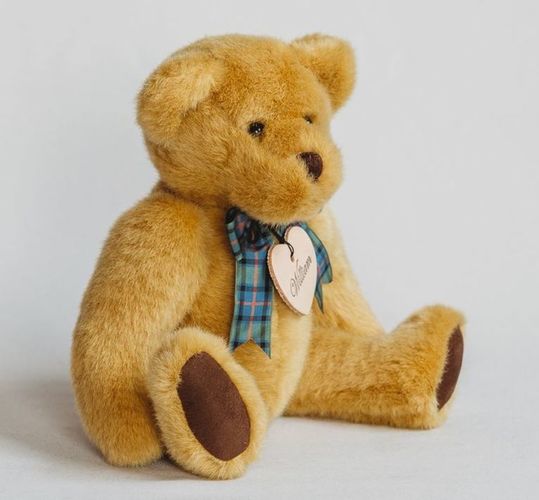 Traditional teddy bear complete with growler when turned upside down. William sounds tough, but that cute little face proves how soft and sweet he really is. William's arms, legs and neck move on full joints and his golden fur is silky smooth.

Handmade in New Zealand.

Size; 22cm sitting up or 31cm lying down.
Same day shipping .... see more 
Plus we gift wrap free of charge and include a hand written card with your personal message.