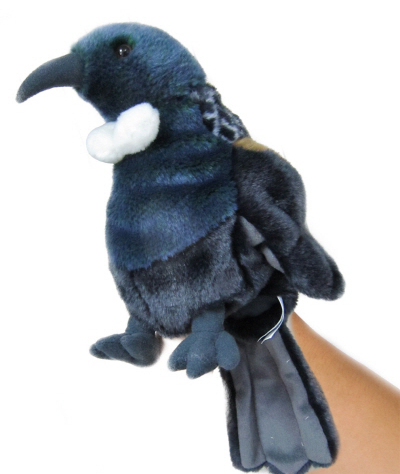 Tui Sound Puppet

Native to New Zealand, the Tui is one of our favourite native birds with it's spectacular song range. They can also mimic other birds.

Their stunning plumage looks black but on close inspection is shades of iridescent greens and browns topped with a flecked shawl and of course the two white tuffs on their throats.

With your hand inside this puppet you are able to turn the Tui's head.
Push the button on its wing to hear the famous call.

Size: Overall from head to tail 39 cm high
Same day shipping .... see more 
Plus we gift wrap free of charge and include a hand written card with your personal message.
View your shopping basket or browse other items.
Other products you might be interested in