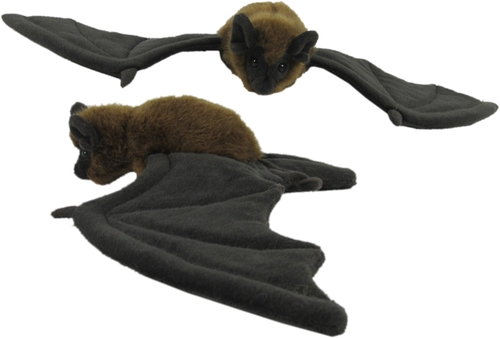 New Zealand's Long-Tailed Bat

This little guy has the cutest face. He knows people are scared of him, but if they just got to know him, they'd realise that he's an absolute sweetheart. He's soft and cuddly and has a cord on his back so he can be hung "mid-flight".

One of only two kinds of bat endemic to New Zealand, the Long-Tailed bat is widely distributed throughout the country. In real life they are small - about the size of a mouse, but our guy is a bit bigger. His body measures 13cm, but from wing tip to wing tip he measures 36cm.
Same day shipping .... see more 
Plus we gift wrap free of charge and include a hand written card with your personal message.
View your shopping basket or browse other items.
Other products you might be interested in