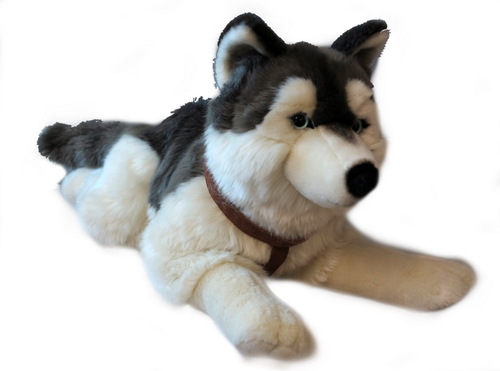 Chatty and always keen to work, the husky dog is a favourite all around the world. This beautiful specimen looks like he's just returned from a long day frolicking in the snow, and is stretched out, ready for a nap - but he just doesn't want to miss out on anything! With soft grey and white fur and soulful blue eyes, this husky is going to melt hearts everywhere. A brown harness shows what a great little worker he is. Husky measures 65cm metres from nose to tail. Part of our Antics Wildlife Series
Same day shipping .... see more 
Plus we gift wrap free of charge and include a hand written card with your personal message.
View your shopping basket or browse other items.
Other products you might be interested in