Jellycat Blossom Bashful Silver Bunny Medium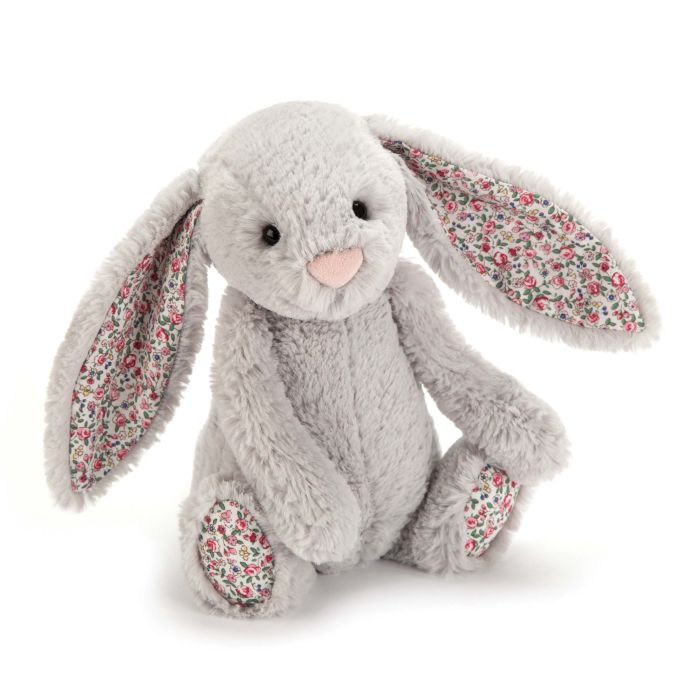 Jellycat Blossom Bashful Silver Bunny - Medium

Blossom Bashful Silver bunmny is one of the most popular bunnies in our store. With Jellycat's trademark soft fur and floppy ears, she's already a winner, but for a touch of something special, the insides of her ears and the pads of her feet are lined with a pretty floral cotton.

There are certain toys that kids just love, and Jellycat bunnies are definitely one of them. Their little hands so easily clasp the floppy ears and after being dragged around they wash up beautifully.

Lying down Blossom Bashful bunny rabbit measures 30cm long.
MORE INFO
Same day shipping .... see more 
Plus we gift wrap free of charge and include a hand written card with your personal message.