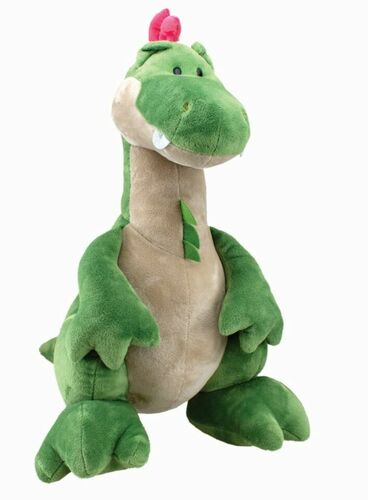 Poor Gary is having an identity crisis. He is told he's a dinosaur, he looks like a dinosaur and he certainly can't breath He doesn't have dragon horns or dragon wings, but in his heart of heart he knows he's a dragon. He might look cute and cuddly, but when he closes his eyes he is a ferocious dragon, capable of bringing villages to their knees!

Size: 45cm standing and 43cm from the tip of his tail to toe.
MORE INFO
Same day shipping .... see more 
Plus we gift wrap free of charge and include a hand written card with your personal message.