Graduation Bear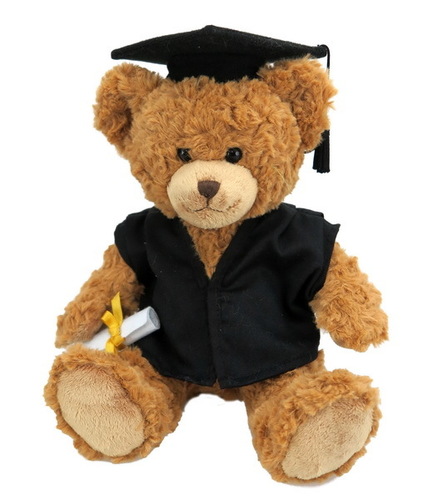 Teddy is very proud of graduating - as well he should be. After years of hard studying, late nights and two-minute noodles, he's done it!

This handsome bear comes dressed in his graduation cap and gown, holding his new achievement in his hand.

He measures 23cm sitting.
Same day shipping .... see more 
Plus we gift wrap free of charge and include a hand written card with your personal message.