Douglas Bear with Growler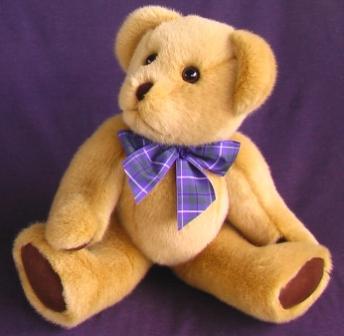 Douglas Bear with Growler.

Douglas is one of those teddy bears designed to stand the test of time. He's soft, but sturdy with high quality movable joints in his shoulders, legs and neck. His beautiful golden fur is silky to the touch and he wears a cute bow at his throat. (Please note his bow tie is blue & green tartan at the moment).

Turn him upside down and he'll growl.

Hand made in New Zealand

Size, 29cm sitting or 42cm lying down.
Same day shipping .... see more 
Plus we gift wrap free of charge and include a hand written card with your personal message.