Darling Dog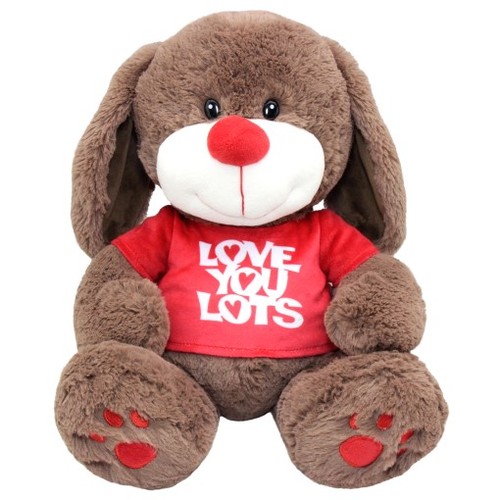 Who's a cute boy? THIS GUY!

This lovely soft brown dog wears a red T-shirt that reads "LOVE YOU LOTS". He has red on the bottom of his back paws and a red nose and mouth. It's his long floppy ears which really sets Darling Dog above the rest.

Size - 29cm high when sitting.
Same day shipping .... see more 
Plus we gift wrap free of charge and include a hand written card with your personal message.