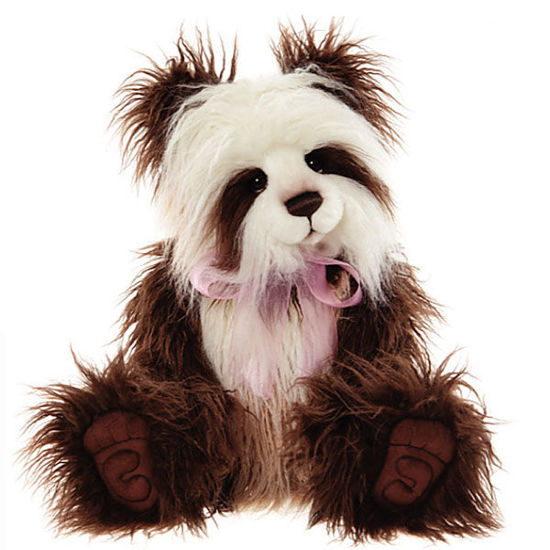 Zane by Charlie Bears

If sophisticatedly shaggy and slightly dishevelled tickles your fancy, then Zane is the bear for you.

I have Zane sitting here beside me as I write this, and he is much more mischievous in appearance than his photo suggests. He has a real spark in his eye.

5-jointed bear in shades of white, chocolate brown and a touch of caramel on his torso. The pads of his paws are chocolate brown, as are his beautiful glass eyes. He wears a pink chiffon bow around his neck.

Measures 33cm tall when sitting, and 47cm stretched out.

Lovingly handmade by the talented team at Charlie Bears.
MORE INFO
Same day shipping .... see more 
Plus we gift wrap free of charge and include a hand written card with your personal message.