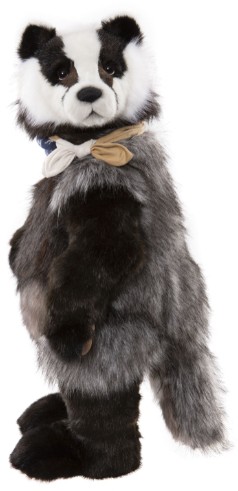 Wildwood the badger by Charlie Bears

Collector's item, limited edition #394 of 1000 worldwide

Wildwood is a real statement soft toy! Standing an impressive 82cm tall! Everyone who sees Wildwood remarks on how beautiful he is with his rather life-like face and human-like stance.

Jointed at his neck, shoulders and hips, Wildwood can be posed in many ways. He can stand on his own. Around Wildwood's neck is a knitted V scarf.

Lovingly handmade by the team at Charlie Bears.
MORE INFO
Same day shipping .... see more 
Plus we gift wrap free of charge and include a hand written card with your personal message.