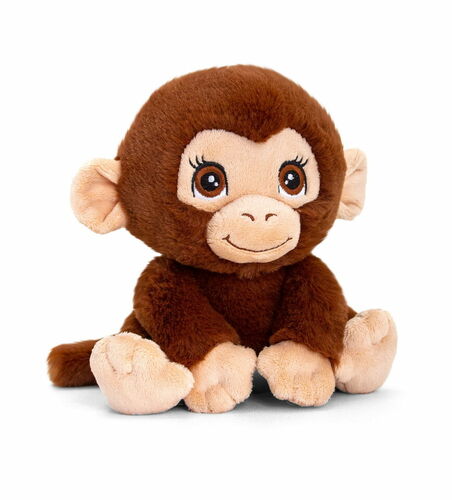 WARNING! Viewing this item may cause chronic 'awwwww'ing.

It's true, this adorable little monkey will definitely cause everyone who sights it to break into uncontrollable 'awww's. With its big brown baby-safe eyes and its sweet smile, it will be melting hearts everywhere it goes. It's fur is silky-soft and made from 100% recycled plastics.

As part of Keel Toys, Keeleco Adoptable range, 9 plastic water bottles were used to make this lovely monkey.

Collect them all!

Size: 21cm sitting.
MORE INFO
Same day shipping .... see more 
Plus we gift wrap free of charge and include a hand written card with your personal message.