Thorben Sabre toothed Polar Bear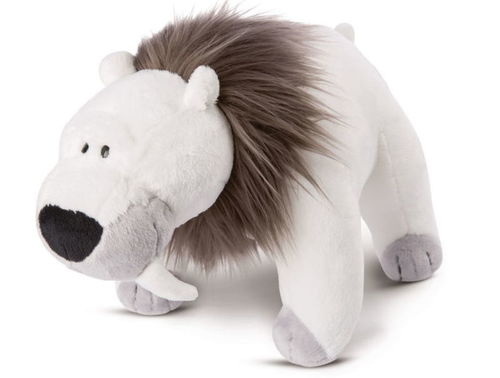 Teddy bears, puppy dogs and kitty cats are all great soft toys, but have you ever seen a sabre-toothed polar bear before? I didn't think so. Thorben is leading the way in sabre-toothed polar bear fashion with his dashing fluffy mane and pearly-white fangs. He believes being different means he's extra special. We agree.

The sabre-toothed polar bear was native to the northern polar regions. It could reach the age of 45 and is therefore similar to the polar bears we are familiar with today. The sabre-toothed polar bear, with savre teeth up to 30cm long was one of the largest predators of its day. Like all bears, it was rather a solitary animal, and its hunting ground could cover a radius of around 150km.

Thorben stands 27cm high and is 38cm long. He's lovely and plush - great for cuddling, or just standing guard on a shelf.
Same day shipping .... see more 
Plus we gift wrap free of charge and include a hand written card with your personal message.
View your shopping basket or browse other items.
Other products you might be interested in