Swinging Sloth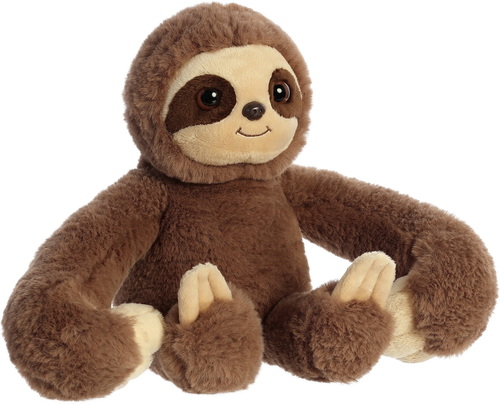 Sloths are well-recognised as one of the cutest, strangest animals on the planet. This little guy is no exception to the rule, and what's more, he swings! With weighted, hooked hands, Sloth will hang off a shelf, cot, bed, or anything else with a ledge. He's soft and plush, and when he's not hanging from something, he'll be cuddled up in a child's arms.

As part of Aurora's Eco Friendly range, you can feel confident knowing that this product is filled with 100% recycled plastic fibre.

Measures 33cm from head to toe.
Same day shipping .... see more 
Plus we gift wrap free of charge and include a hand written card with your personal message.
View your shopping basket or browse other items.
Other products you might be interested in