Nici Llama Dalia with Saddle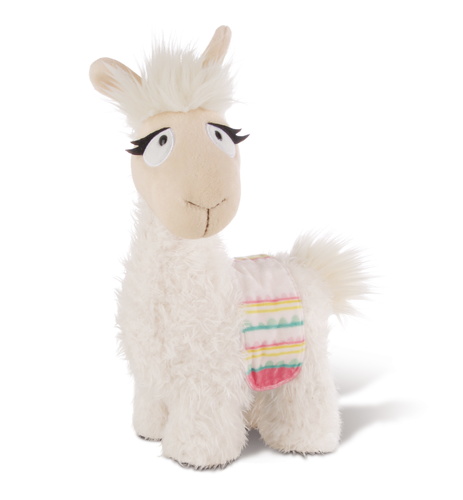 Hola! Dalia the Llama doesn't wear her saddle blanket because she's cold - she wears it for fashion dah-ling! She looks fabulous all dressed up for the fiesta.

She's soft and cuddly and stands alone.

Measures 36cm tall when standing.
Same day shipping .... see more 
Plus we gift wrap free of charge and include a hand written card with your personal message.