Nici Horse Brown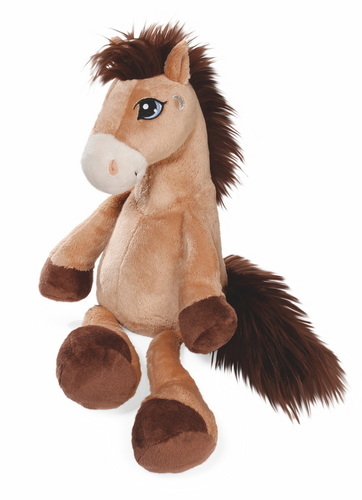 Nici Brown horse.

With a plush coat, a soft tummy and beautiful big eyes, this lovely pony will delight any horse fanatic out there. Her legs are floppy and her mane and tail are so fluffy. On one cheek she has a tiny silver moon and on the other a teal-coloured swirl.

Size - 25cm sitting / 40cm lying down.

Features are embroidered on, making this a nice, baby-safe toy.
Same day shipping .... see more 
Plus we gift wrap free of charge and include a hand written card with your personal message.
View your shopping basket or browse other items.
Other products you might be interested in