Fawn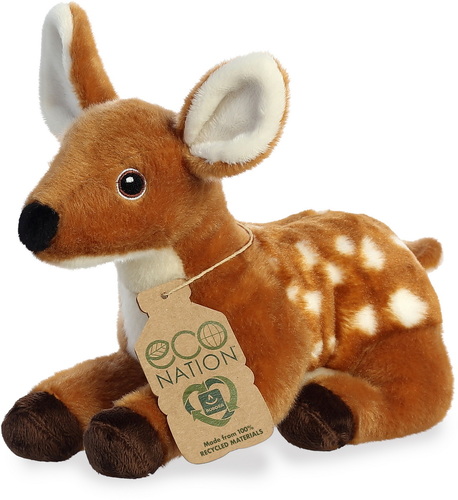 There aren't many baby creatures out there cuter than the fawn - in real life, and the soft toy version. Our sweet little Bambi-like fawn is the loveliest little deer you've ever seen. She's soft and silky and so very pretty. Her big brown eyes are embroidered on, making her the perfect soft toy for children of all ages (from birth).

Size - 26cm long x 17cm at the tallest part.

Proudly part of our Eco Nation range. Made from 100% Recycled Materials.
Same day shipping .... see more 
Plus we gift wrap free of charge and include a hand written card with your personal message.