Charlie Bears Smithers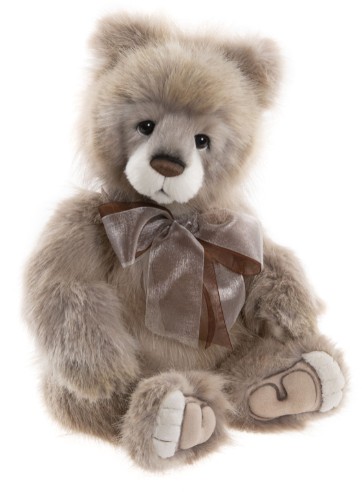 Smithers by Charlie Bears

"Excellent, Smithers!"

Smithers has the look of a bear who has seen a lot. Is he haunted by the things he's seen? We'll leave that up to you to decide - all we know is that he's a handsome lad. His grey/beige fur is long and luxurious - he's definitely not using supermarket brand shampoo on those locks. He is a 5 jointed bear and wears a chiffon bow and a little gold heart around his neck.

Charlie Bears 2021 Collection

Size - 35cm when sitting. 52cm when lying down/standing up.
Same day shipping .... see more 
Plus we gift wrap free of charge and include a hand written card with your personal message.