Charlie Bears Misty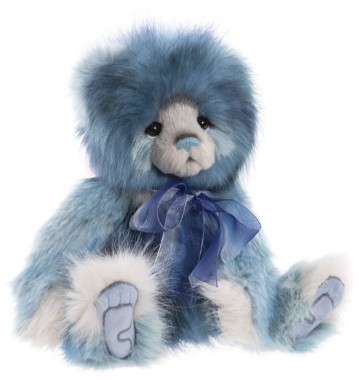 Misty by Charlie Bears

Misty gives new meaning to 'feeling blue' - her lush fur is several shades of blue, and her little hand sewn nose and paws, and even the precious heart pendant she wears are all...you guessed it - blue. She's a lovely little bear from Charlie Bears 2021 Collection.

Like most of Charlie Bears, she is a 5-jointed bear, and handmade with lots of love.

In our opinion here at Bears Online, we think her photo doesn't do her justice. We think it makes her look rather forlorn, when in reality she has a more hopeful look on her little face.

The little heart around Misty's neck suggests that she is a lovely bear to give to the one you love.

Designed by Isabelle Lee

Co-designer Charlotte Morris

Material - Plush

Hand wash cool, with care.

Suitable for 3 years

Size: 26cm when sitting. 40cm when lying down.
Same day shipping .... see more 
Plus we gift wrap free of charge and include a hand written card with your personal message.